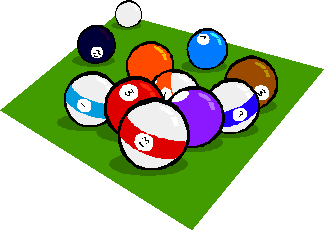 Our pool room consist of four 4 1/2 x 9 Brunswick pool tables. We charge a rate of $6.60 per hour for 1 - 4 players.

The arcade games change on a regular basis at the present time we have 1 pinball machine Johnny Menomic, Air Hockey, Extreme Hunting, Drift drive game, Ms Pac Man, Capcom Bowling and 2 crane machines. Music in the pool room is available on our CD Jukebox loaded with
100 CDs over 1000 titles.
We are smoke free.
King Bowling Lanes
751 Mast Road
Manchester, NH 03102
(603) 623-9215



Our Favorite Links